Close to Abbeville on the river Somme is the village of Eaucourt with its windmills and castle ruins.
The windmill is called "Moulin Guidon" as it served to "guide" boats into the port of Abbeville in the 17th century.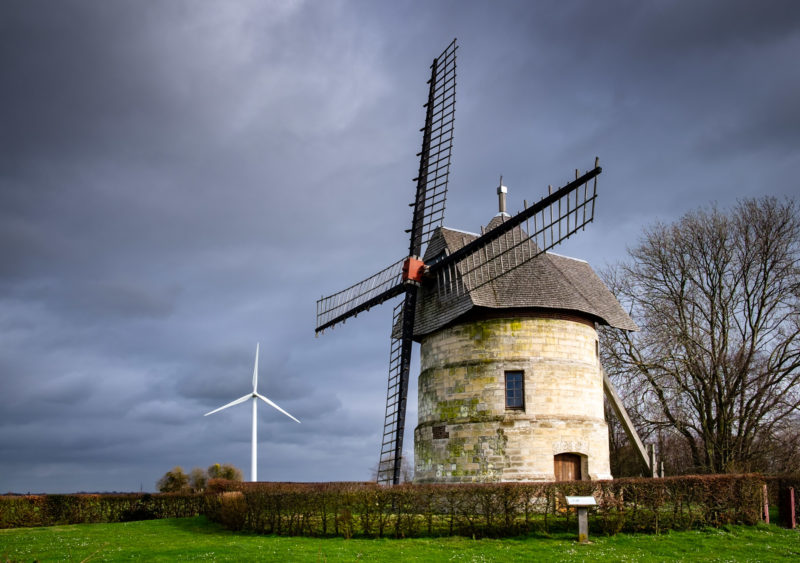 The chateau d'Eaucourt was built by the seigneurs de la Ferté duringhthe reign of Philippe Auguste (1186-1223). Demolished in 1358, it was rebuilt many times and inhabited until 1779 when it was broken down and converted to a farm. An effort to restore parts is currently in progress. Good luck with that.